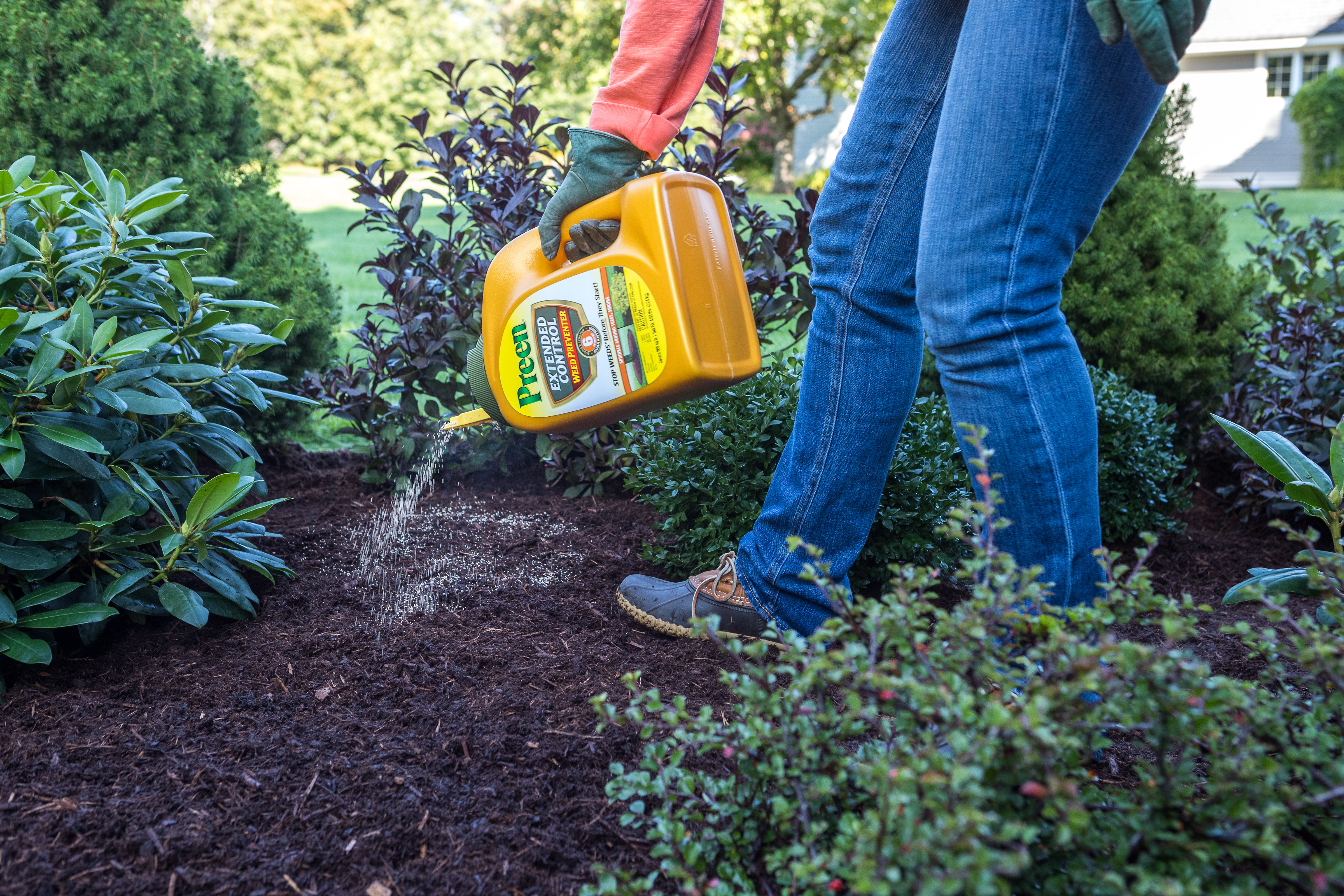 What's the difference between killing and preventing weeds?
Killing weeds is one of the most time-consuming garden jobs. You can spray them, burn them, chop them, and dig them out, but you'll need to do it over and over again. Why not make things easier? Why not stop weeds from ever growing in the first place? It may sound incredible, but with Preen, it's easy.
Preen doesn't kill weeds, it acts on seeds. It stops weeds before they even sprout. Use as directed and you can use it with confidence around bedding transplants or mature plants. Preen weed preventers create an invisible weed-fighting barrier beneath the soil surface that keeps weed seeds from sprouting and forming roots. No roots, no weeds, no weeding—it's that simple.